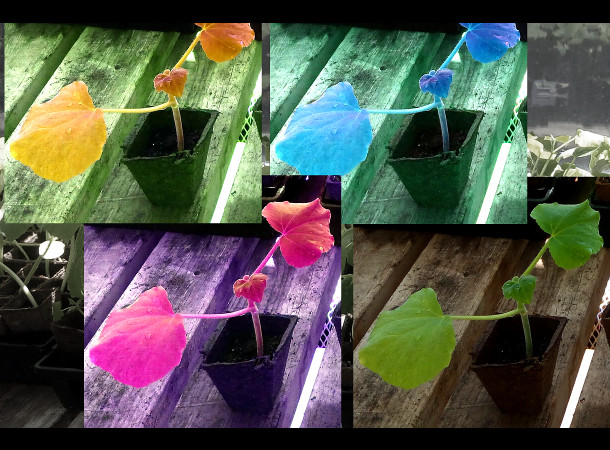 Insects see the world differently from humans. While our eyes have only three types of colour sensitive cells, butterflies for example have four types of colour receptors, allowing them to see more colours than we do. These insects have evolved this trait to better find food, mate, and to avoid predators. A device that has a similar superhuman ability is the hyperspectral camera. It scans the scene at hundreds of different wavelengths in the visible and infrared spectrum. In other words, a hyperspectral camera can distinguish hundreds of colours of light, way more than the three colours – red, green, and blue – our cell phone camera captures. Hyperspectral imaging of plants enables scientists to discover plant properties that are invisible to humans. At the University of Winnipeg, we use a hyperspectral camera to find new ways to visually characterise plants.
Date: November 2020 - Today
The following video shows the reflectance of a plant under different wavelengths. The video is colorized such that the color of the each image corresponds roughly to each wavelength's color in the visible part of the spectrum. Note that wavelengths beyond 800 nm (Infrared) are normally not visible to the human eye. We still gave it a red hue in this video.